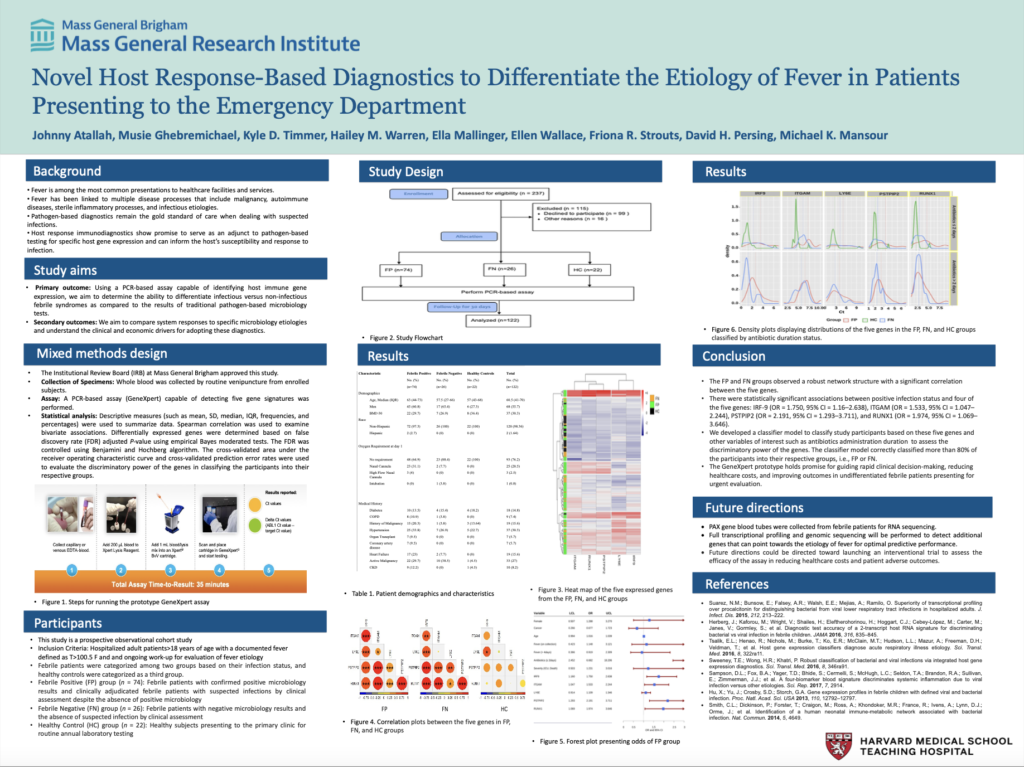 March 30, 2023 – Congratulations to Johnny for being a finalist at the annual MGH Scientific Advisory Committee meeting for his work on host transcriptional profiling in patients with fever
March 21, 2023 – Dr. Mansour interviewed by CBS Boston on the rise of Candida auris across the United States.
Dr. Mansour had an interview with NPR broadcast about a new drug resistant fungal infection.
Dr. Mansour had two interviews with the MGH research institute. This links are below:
While Candida auris (C. auris) may be getting all the headlines recently, this deadly fungus is one of many drug-resistant superbugs that infectious disease specialists have been fighting for years, says Michael Mansour, MD, PhD, a physician-investigator at the Massachusetts General Hospital.
Adam Viens, a Lab technician at the Mansour Lab, parAcipated in an image contest at MGH and won first place. His image portrayed a neutrophil attack on fungal hyphae. This a link to his image: